Every year, many countries around the world take the time to honor fathers and their role in families and communities. But how much do you actually know about Father's Day? How long has it been celebrated and what is it really about? Do you already have a suitable Father's Day gift?

The invention of Father's Day:

When Sonora Louise Smart Dodd was 16 years old, her father became a widower and had to raise her and her little brother alone. After finding out there was a Mother's Day celebration in 1909, she knew there had to be a special day to celebrate the father figure as well. She did her best with many petitions to convince people to create a separate Father's Day.
It took a long time before the official Father's Day was recognized. Although Mother's Day was declared a national holiday as early as 1914, Father's Day was not publicized nationwide until 1972. It took a while before it was finally enacted, but then it was recognized that it was important to publicly express the continued love and gratitude towards fathers with such a day. Since then, Father's Day has been celebrated every year on different dates around the world.

The first Father's Day celebrations and the role of the father:

On the first Father's Day in Spokane in 1910, the tradition was established for all sons and daughters to take a rose to church; they carried a red rose to honor a living father and a white rose to remember a deceased father. It was also popular for churches and pastors to give their own special Father's Day sermons.
Since Father's Day has become a significant day and celebration, the nature of fathers has also changed. Most fathers are no longer the sole breadwinners in the household, but over time have taken on a greater role in the family as well.
Being a father remains both a gratifying and grateful endeavor. Father's Day is an occasion to say thank you to all those who have taken on this challenging role for themselves.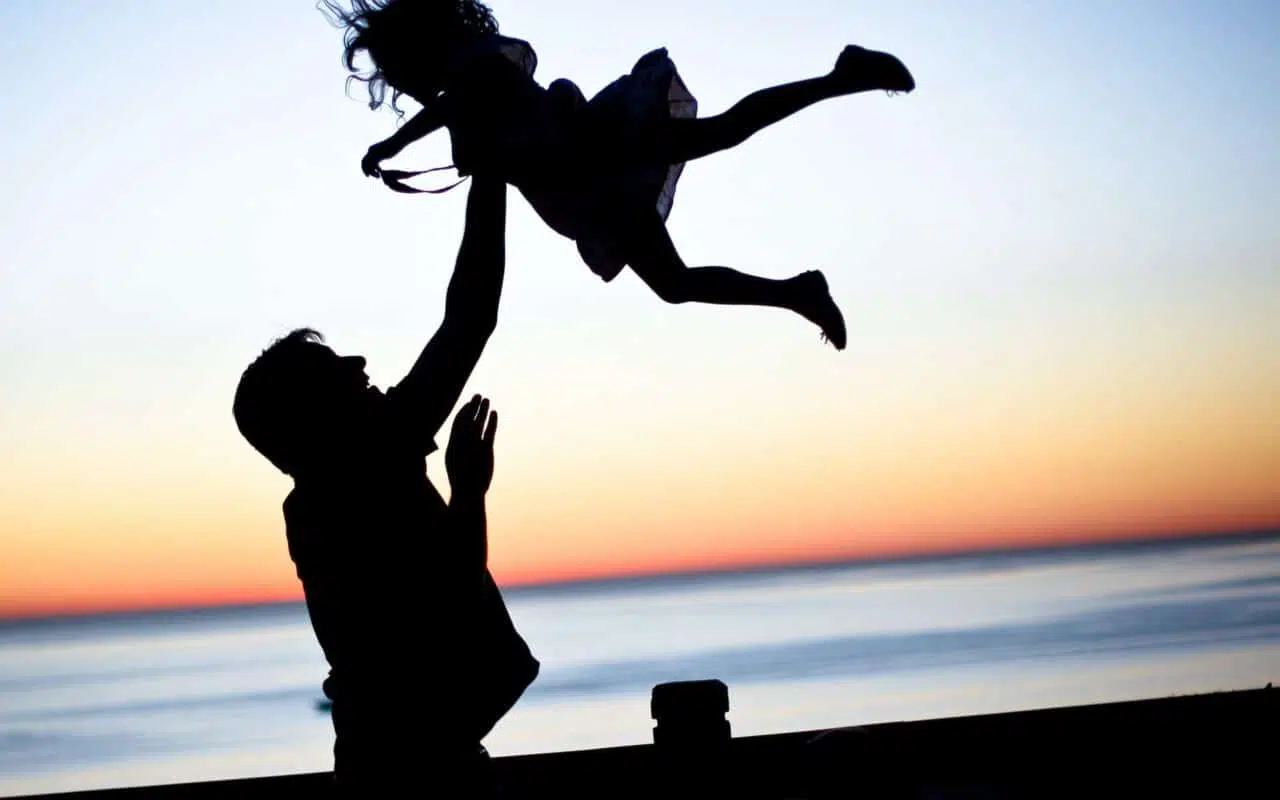 Father's Day around the world:

However, the date of Father's Day is not fixed around the world, which is why Father's Day is celebrated at different times of the year. Over the years, many different traditions have also emerged around the world.

In Germany:
For example, in Germany Father's Day is on the 6th Sunday after Easter and is seen as the so-called "Men's Day". It includes all male activities such as cycling, hiking and drinking. Meanwhile, the wives stay at home together with the children and the men enjoy a day full of enough fun. In recent years, Father's Day is also partially transforming into a family day. Wives or girlfriends are also taken along on hikes and the whole family participates in adventure trips.
In eastern Germany, it remains the traditional men's party, which can be traced back to the pagan corridor walk. The participants go on a hike while merrily celebrating with alcohol. Also for this reason, for the transport of drinks is taken bollerwagen, Kremserwagen, bicycle trailers and wheelbarrows, in some cases even tractor-drawn carts. Often the vehicles are decorated with lilacs and birch twigs, according to the old custom.
New Zealand and Finland:
In New Zealand, Father's Day is celebrated on the first Sunday in September and it is common for children to give their fathers lots of sweets and often make him his favorite meal and a cup of tea.
In Finland, where Father's Day is celebrated on the second Sunday in November, it is customary to sleep in and enjoy the father's favorite breakfast together with the family.
Another interesting fact about celebrating Father's Day is that people wish "Happy Father's Day" not only to their biological father, but also to their grandfather, stepfather, foster father, uncle, older brother or anyone who plays the role of a father in their lives.


Father's Day gift:

Today, most people try to visit their fathers on Father's Day and use it as a good affair to gather the whole family and celebrate the special day. Purchased or handmade cards and Father's Day gifts are either sent by mail or given to fathers in person. Schools and daycares often craft Father's Day cards or another Father's Day gift to highlight the importance of the day and further strengthen the bond between the child and the father himself. Father's Day gifts from children, especially homemade, are always very popular.

Popular gifts include ties, socks, slippers, luxury chocolate, dad's favorite drink, garden tools or general home improvement tools. There are also many people who like to give a "time voucher" for time spent together. This could be short vacations, adventures, family outings and more.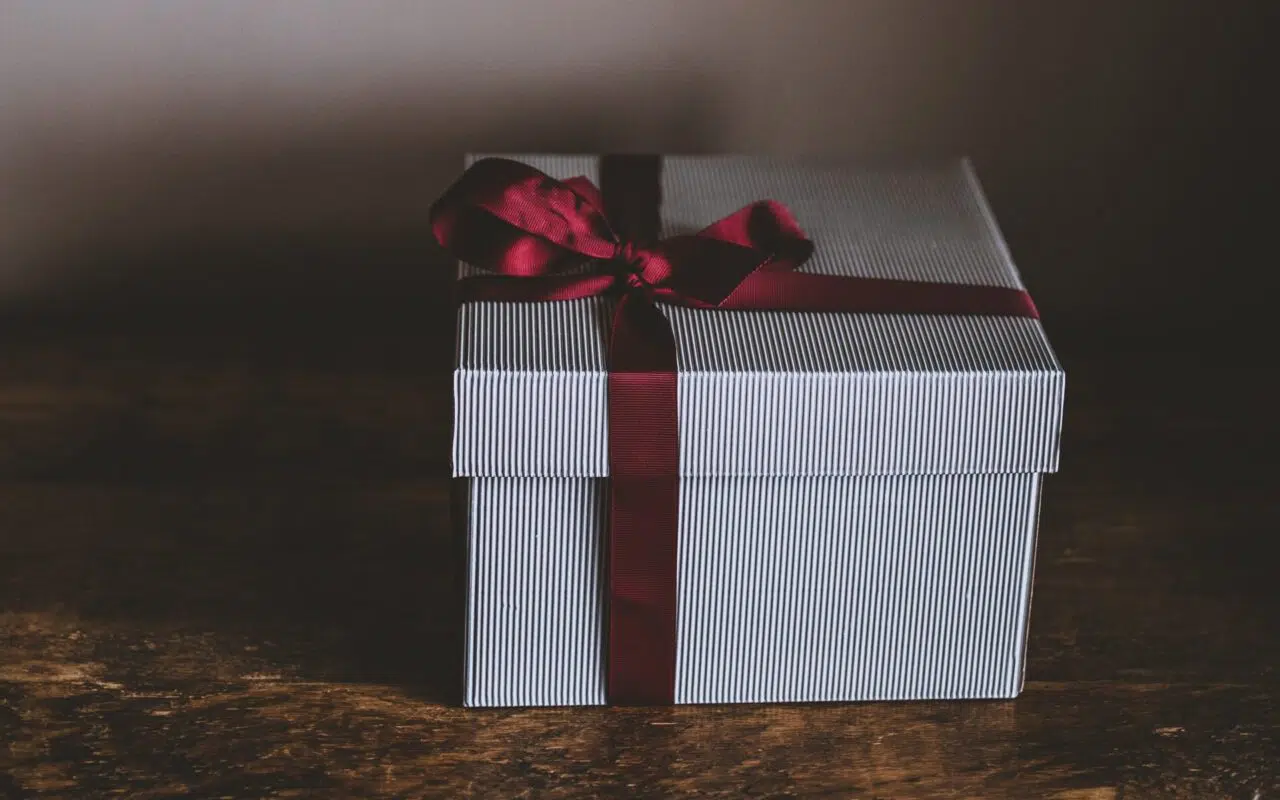 Personal gifts:

What can you give on Father's Day? Over the years, the idea of a more personal gift has become very popular. Not only because they are just an incredibly great token of love, but also because they can be kept for a long time. One's initials or names always make for a personalized Father's Day gift, so letter initials can be perfectly engraved on these particular gifts. It can be photo books, mementos, tools, jewelry or even something you always carry with you and usually never forget at home: a keychain. A keychain is great because he always has it with him and your dad must immediately think of you when he sees this.

Our keychains: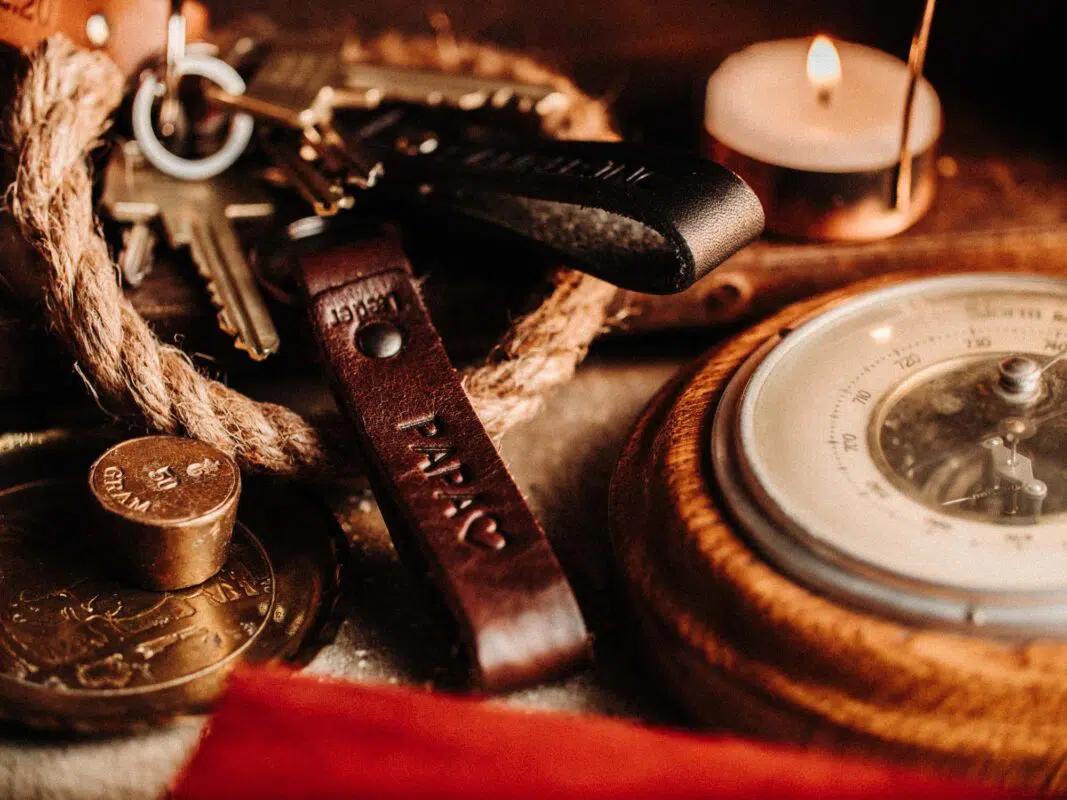 We offer you great keychains that are just right for this special occasion. You can easily create and personalize different designs and custom combinations, just like you want as a gift for Father's Day. The tag can be personalized with any combination of letters, numbers as well as emojis. With this gesture, your dad will be incredibly happy every time he sees the engraving option you have chosen. Also check out our inspiration page where you can find beautiful ideas of a keychain given for Father's Day. Surprise your dad on his special day and show him a lot of love and gratitude!
All the best!
Your LÆDER-TEAM
Follow us on Instagram and Facebook