Personalized keychain: high quality accessory for every day
A keychain personalized by Laeder is of the best quality, engraved by hand and made of the best quality Italian leather. You can choose your favorite from many different leather and metal colors. Your options for the leather colors are: Cognac, Dark Brown, Natural and Black. For the metal you can choose between: Old brass, gunmetal, brass and silver.
Inspiration:
You can customize the keychain with names, dates, emojis and much more. In this way, you not only create a matching leather and metal combination, but also a personalized engraving, which grants maximum individuality. For example, you can engrave the name of your partner, yourself, your hometown or your date of birth. You can also find other inspirations here.
Durable and unique: our leather
The leather we use for our personalized keychains is sourced from a small farm in Northern Italy. This means that your daily accessory is made of an exclusive material that is not mass-produced. So you can be sure that no industry that fuels suffering and profit has been nurtured for your use. Moreover, our leather is a by-product of the food production. In other words, no animals were raised and processed for the leather, so you can enjoy your keychain.
The tanning process takes place in Tuttlingen. The result is short processing distances, as we also engrave the finished leather in Germany and then send it immediately to your home. EU guidelines in Europe also ensure that no harmful substances are involved in the tanning process. If you want to learn more about our company then click here.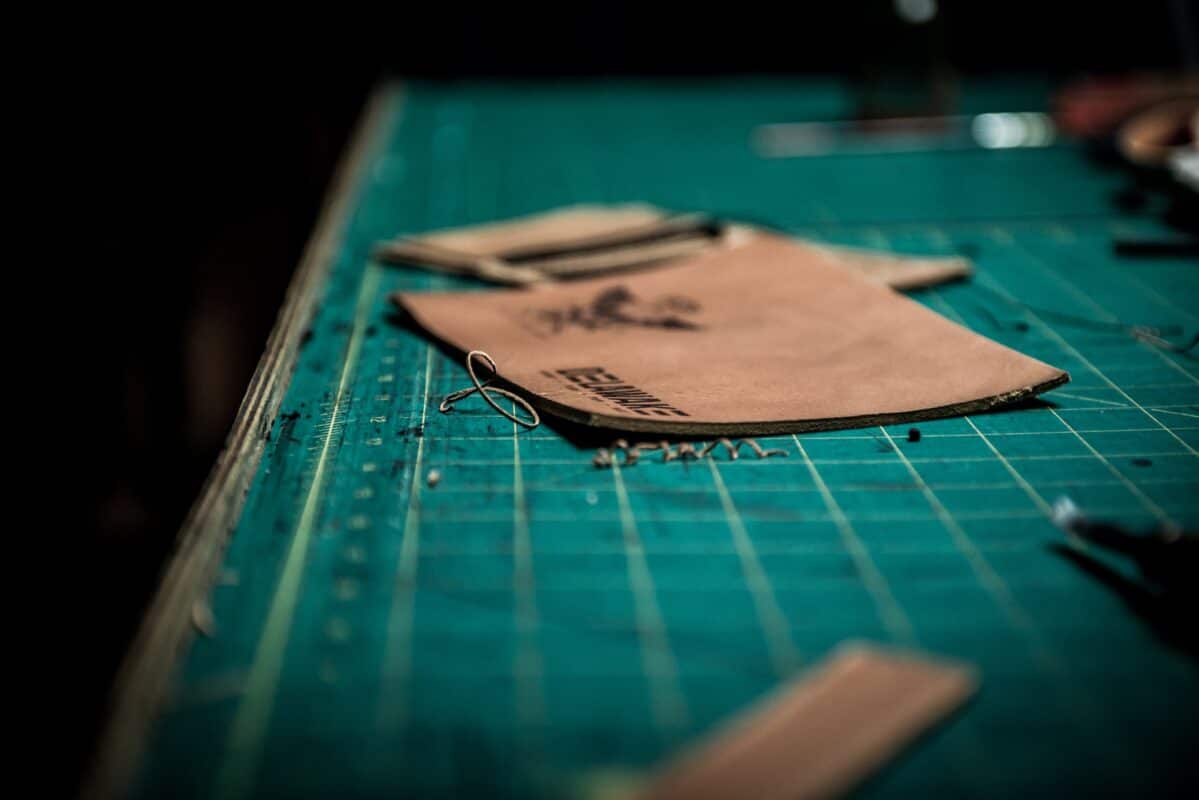 The custom keychain for men
Finding a gift for men proves from time to time to be prone to complications. Either said man already has everything he needs for everyday life, or you have no no idea what else he might need. Anyway, a personal keychain may be a bit unconventional, but it has the advantage of being personal and reminding mentioned man of the gesture for a long time. And not like any product from the perfumery or the drugstore around the corner, to serve a short-term benefit and after a short time to end up in the trash again.
Whether he owns a car key, which still lacks a personal touch, or his normal keychain seems a bit bare and bland. In any case, you can't go wrong with a hand engraved keychain.
The custom keychain for women
Finding gifts for women is exactly the opposite, according to experience. Advertising, offers in the city or on the Internet suggest consumers the gaps in the life of a woman and then immediately a product is advertised to fill exactly this gap. We take a different approach. Something durable that can fit everyone. Something that she takes with her everywhere and remembers the person who gave it to her.
Follow us on Facebook and Instagram